Swefog Ultimate Crystal-Haze fluid (HV) 5L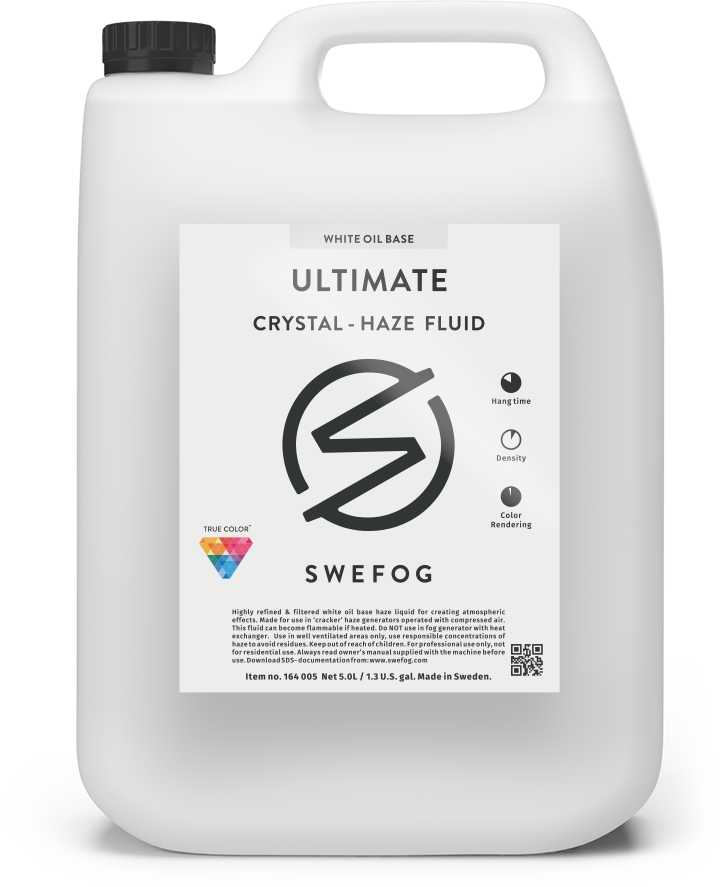 Swefog Ultimate Crystal-Haze fluid (HV) 5L
TrueColor atmospheric haze fluid.
---
Interne referentie: SWE-164005

CRYSTAL HAZE FLUID
True Color™ Haze Fluid. Create the ultimate lighting designers canvas. Crystal Haze Fluid creates a calm, extremely light atmospheric haze with refined gain and optical clarity. The haze is virtually invisible until it is illuminated. Crystal Haze Fluid gives a True Color™ rendering with maximum color brightness especially suitable for LED lighting with full spectrum natural colors.