Swefog K1 MOLECULAR FLUID 3L BiB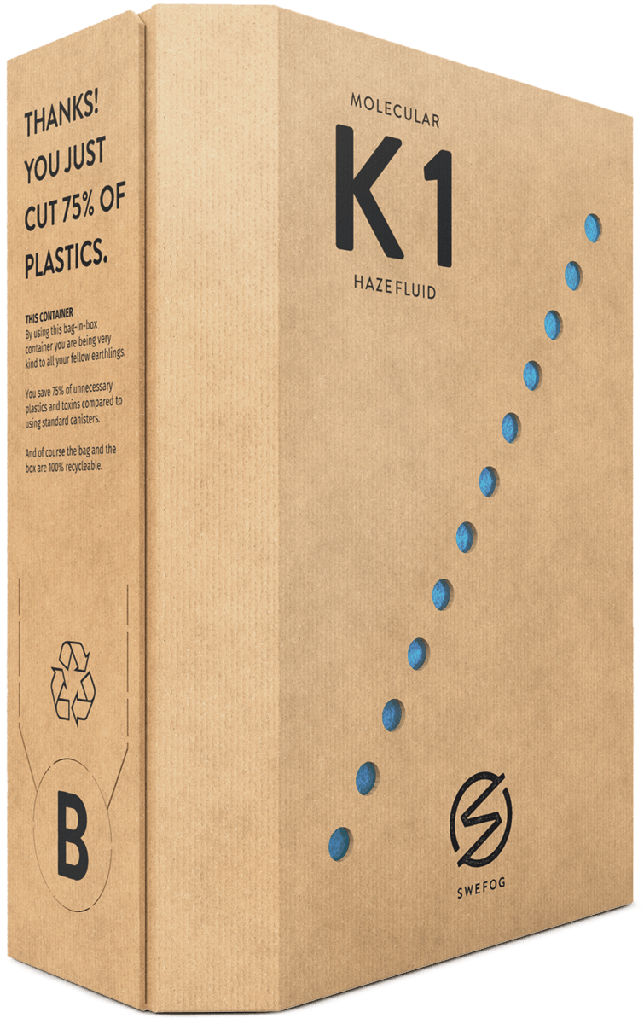 Swefog K1 MOLECULAR FLUID 3L BiB
Especially developed for K1 hazer. NOT compatible with other models.
---
Interne referentie: SWE-121103

Molecular is a premium haze liquid for use in K1 haze generators. It creates a light density haze with medium-long hang time. Compatible with most fog & haze generators using water/glycol fluid.
Available in 3 litres Oktagon™, bag-in-box, plastic canisters & drums 5 & 25 litres.