Swefog Neutral-Pro MD Haze Fluid 5L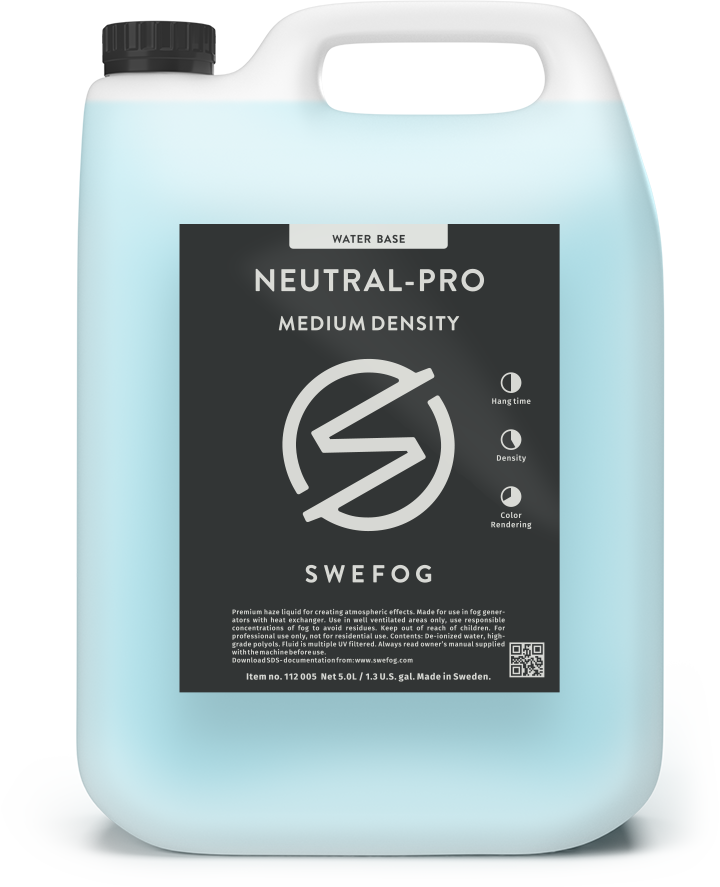 Swefog Neutral-Pro MD Haze Fluid 5L
Creates a medium density fog. Hang time 0,5 - 1hr.
---
Interne referentie: SWE-112005

MD HAZE FLUID
Creates a medium-light density haze with medium-long hang time. Top-selling liquid, very useful for most venues, indoor and outdoor. Made for use in standard fog & haze generators with heat exchanger. Compatible with most machines on the market, made for water/glycol base fluid.