Circular mirror PHOS move only compatible for PHOS 45 move & PHOS 85 move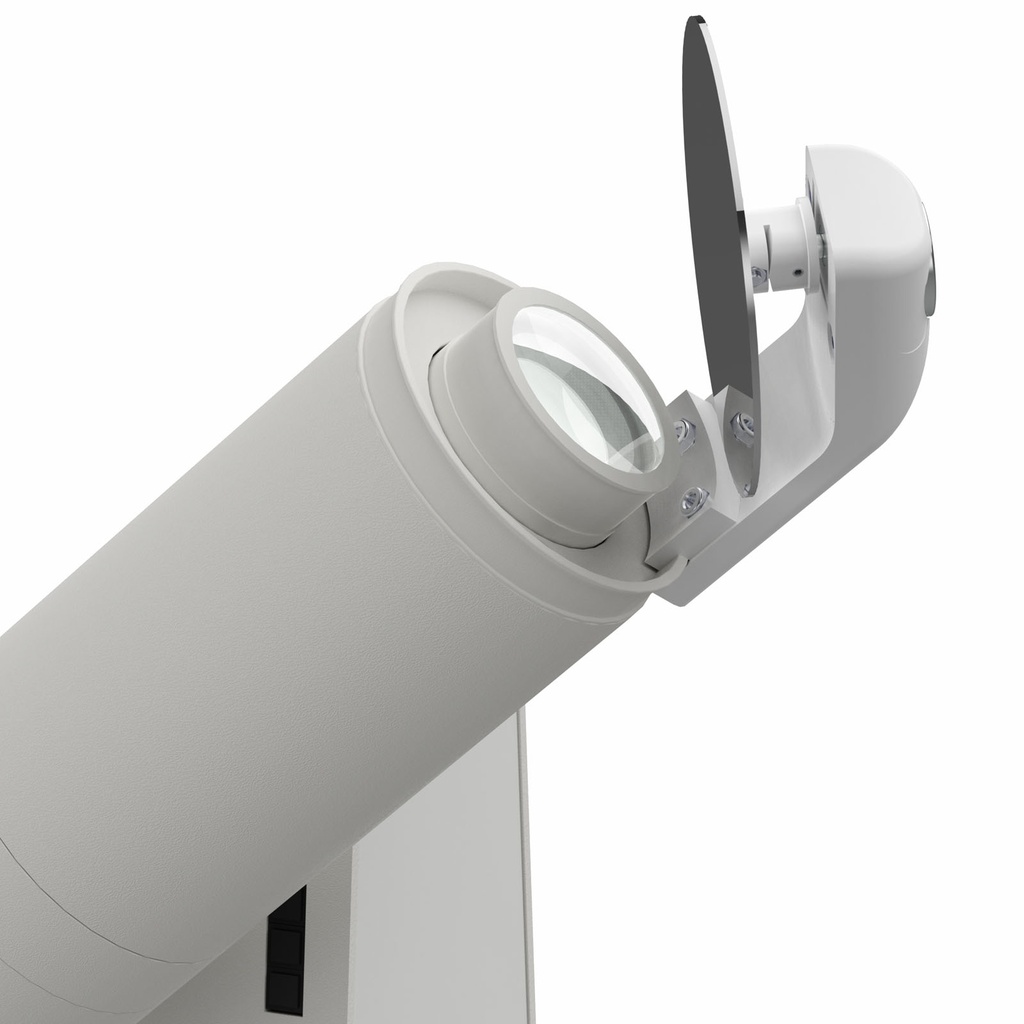 Circular mirror PHOS move only compatible for PHOS 45 move & PHOS 85 move
Circular Motion Mirror
Module with motor drive for moving pictures. The Circular Motion Mirror only works with the PHOS 45 move or PHOS 85 move projector, which must be purchased separately.
Angle of rotation: 360°
Connection: 3.5 mm jack plug, 12 V
Weight: 118 g
The projected image moves on a circular path. Speed, direction and diameter can be adjusted. The projection can be aimed at any surface, e. g. floor, wall or ceiling, by rotating the effect option on top of the projector.