IOVersal - Vertex : open deur
Registraties zijn gesloten
Meet Vertex
The Next Generation AV Production suite for fixed installations, live events, show-control or streaming solutions.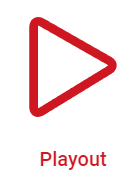 Playout
Uncompressed Playback, 10bit HDR content, Photoshop files, or just simple clips? Vertex offers support for over 180 video codecs, image formats, and even interactive HTML 5 assets. Create innovative screen designs and Integrate Vertex into Broadcast workflows using input cards or streaming protocols such as NDI in or out.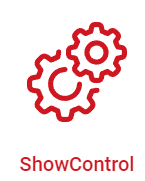 ShowControl
Control and monitor any device for museums, theme parks, shows, and installations. Vertex offers a large toolset for easy and powerful programming for any project. Be it for creating touchscreen interfaces or complex logical task programming, Vertex combines the essential functions in one application.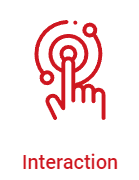 Interaction
Create logic programming using the integrated Vertex node framework or deliver rich interactive digital experiences using our drag and drop based UI editor. Integrate real-time render engines such as Unreal, Unity, Ventuz or Notch to combine the creativity of real-time systems with the power of a AV Production Suite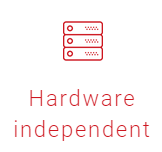 Hardware independent
Use the hardware best suited for your project. Build your own hardware depending on your performance needs or rely on a turnkey system-provider.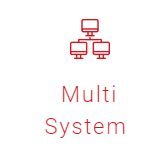 Multi System 
Combine any number of VERTEX systems via Network to create a scalable playout solution for media playback and projection mapping.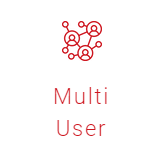 Multi User
Multi User by Design, Vertex brings collaboration to a new level, allowing users to work together in one project.