Swefog K1 HAZER V200 M5 230V, without power cable
The K family is designed for the up-and-coming, budget-sensitive light designer and DJs as well as for the most experienced Swefog user.
The K family is smaller, lighter, and simpler but still as genuine as its bigger sisters. First out is K1, a water-based haze generator. K5 and K7 are two powerful fog generators, and the K9 will be the first water-based fog generator with fully variable fog density control and they will release with start in 2021.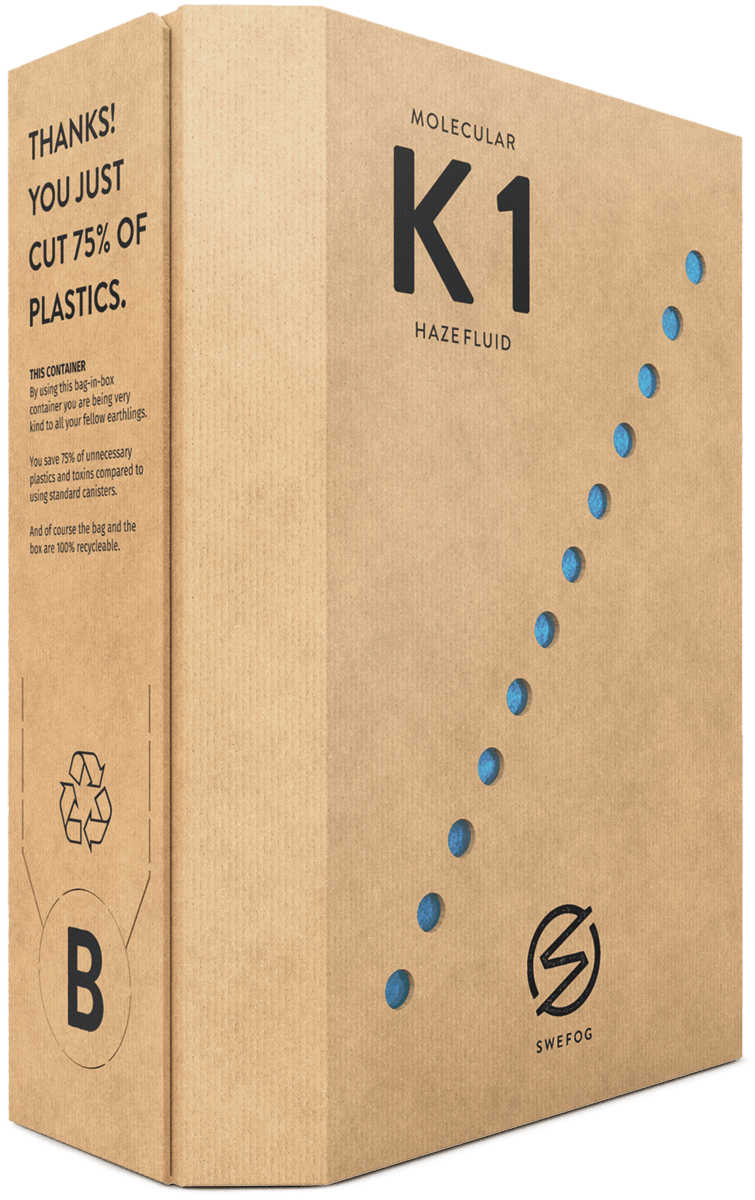 CHARACTER
Key features of the K1
OLED DISPLAY
All models of K use OLED displays with superb contrast. The logical menu system is easy to use even for a first time user. Many functions are automatic, including fluid empty detection.
MINIMAL FOOTPRINT
The smaller design simplifies flight casing and the machines can be transported and stored in any position without risk of leaks. It also makes a minimal footprint on stage. All K members utilize LED illuminated fluid container level.
MADE IN SWEDEN
All Swefog generators are built with premium components, handcrafted and manufactured in Sweden. The K family is no exception.
PERKS
One minute only heat-up time.
High output with less fluid usage.
Continuous operation at all output levels.
Silent operation with seamless fan speed control.
Integrated WaveGuide™ for direction of air flow.


BAG IN BOX 3L
The K family use Swefog bag-in-box fluid which saves 75% of plastics compared to regular plastic canisters. The bag-in-box system also creates a 100% leak-proof environment also preventing the fluids from ageing. The whole box including the PE plastics are fully recyclable.
By choosing the bag-in-box you save money but foremost you are a little less cruel to the environment and help us develop Swefog in a more sustainable way. Thank you!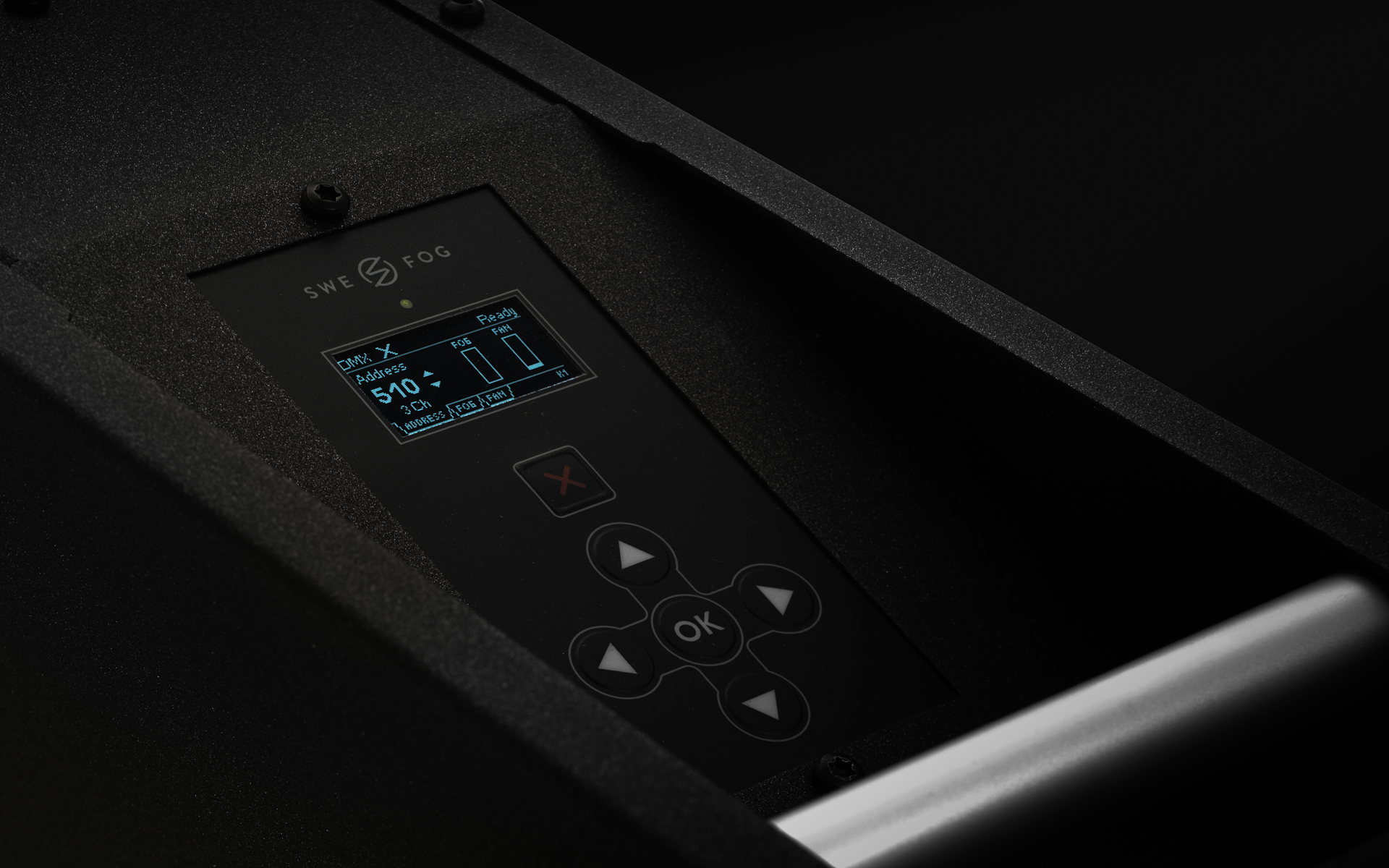 FLUIDS
K1 uses a special molecular haze fluid. 3L BiB as standard, 25 & 220 L available for permanent installation.